On October 13, 2019, in St. Peter's Square, at a Mass with over 50,000 attendees, Pope Francis declared Sister Dulce Lopes Pontes, Mariam Thresia Chiramel Mankidiyan, Cardinal John Henry Newman, Margurite Bays, and Giuseppina Vannini saints.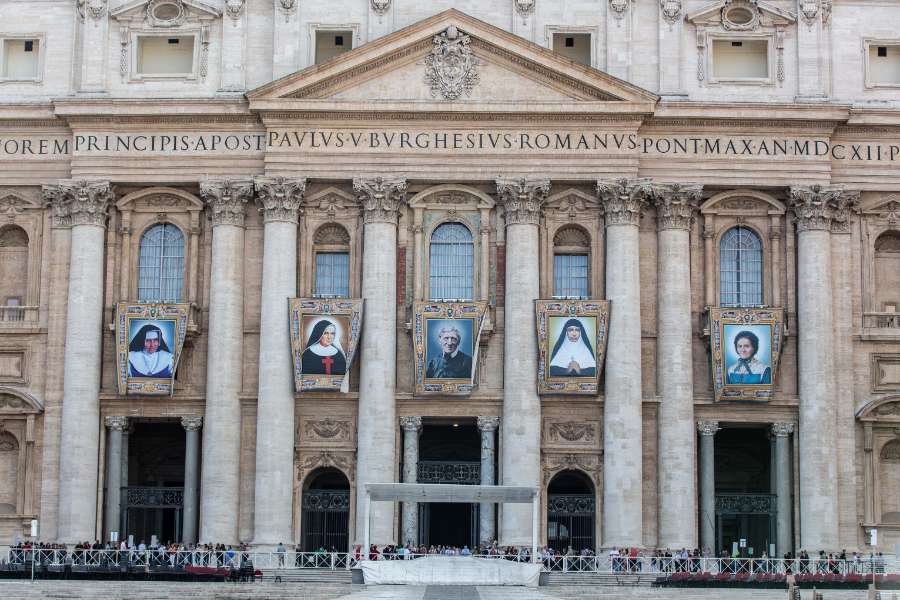 Mariam Thresia Chiramel Mankidiyan
Born: April 26, 1876
Died: June 8, 1926
Life: Mariam Thresia Chiramel Mankidiyan was an Indian mystic who cared for the poor, the sick, and lepers. Born as Thresia Mankidiyan in Kerala, India, her parents named her after St. Teresa of Avila. From a young age, Thresia had a deep and profound love for God. In 1904, Thresia had a vision in which the Blessed Virgin Mary told her to add Mariam to her name. From that point forward, she referred to herself as Mariam Thresia. In 1909, at the age of 33, Mariam Thresia received the stigmata. The Stigmata is marks, pains, or wounds in locations that match the locations of the wounds of Christ (hands, wrists, feet, side). In 1913, Mariam Thresia founded the Congregation of the Holy Family. Here, she and three companions devoted their lives to prayer, penance, and service to poor families.