How blessed is the man who does not walk in the counsel of the wicked,
Nor stand in the path of sinners,
Nor sit in the seat of scoffers!
But his delight is in the law of the Lord,
And in His law he meditates day and night.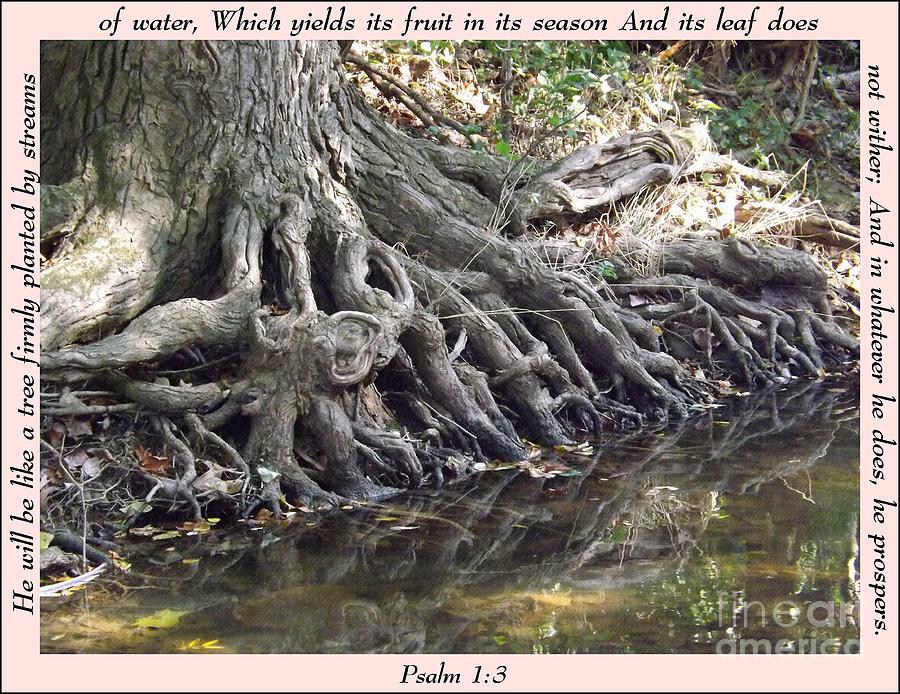 He will be like a tree firmly planted by streams of water,
Which yields its fruit in its season
And its leaf does not wither;
And in whatever he does, he prospers.

The wicked are not so,
But they are like chaff
which the wind drives away.
Therefore the wicked
will not stand in the judgment,
Nor sinners in the assembly of the righteous.
For the Lord knows the way of the righteous,
But the way of the wicked will perish.
Psalm 1
How are you becoming more firmly rooted in your personal relationship with God? This is a great question to ask this Lent.
It would seem to be no coincidence that the thrust of Psalm 1 is about finding true happiness in the beauty of a tangle of roots. The rest of the psalms are largely focused on living a life rooted in God over and against the surface, self-serving concerns of the "wicked." At the outset, the psalmist encourages us to into the deep, to sink proper spiritual roots in the law of God because the growth and fruitfulness of the whole tree, the whole community, is the inevitable result.