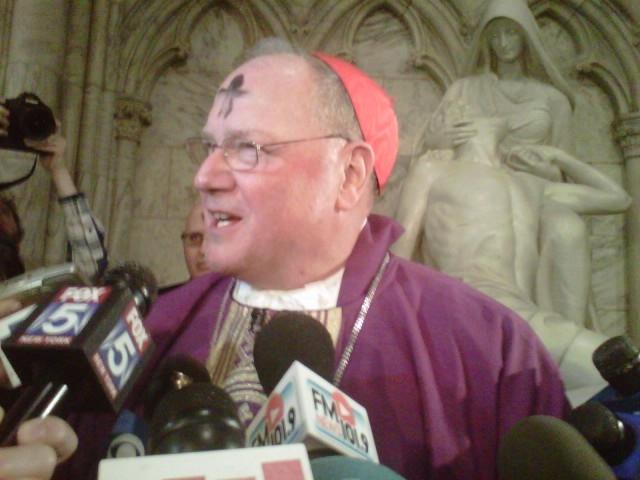 Cardinal Timothy Dolan has compared the Lenten season that began Wednesday to baseball's "spring training."

"Lent is spiritual spring training — we get the flab out, we get the sins out," he said Wednesday after the rite at St. Patrick's Cathedral. "Our fight is not against the Red Sox or the Cardinals; it's against Satan and sin and selfishness."

On Ash Wednesday, the first day of the Lenten season, thousands packed the cathedral for the noontime Mass or to have their forehead marked with Lenten ashes — some by the cardinal himself.