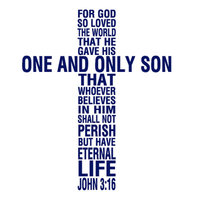 July, 2018
My dear graduates of Chaminade, Kellenberg Memorial, and St. Martin de Porres Marianist School,
I must admit that my perspective for this letter has changed about four or five times since I began mulling it over in my head
My thoughts are occasioned by the recent suicides of celebrities Kate Spade and Anthony Bourdain. Spade rose to the top of her profession as a fashion designer, and, as I learned from my mother and my sisters, any stylish woman would be happy to number a Kate Spade handbag among the accessories in her wardrobe.
Bourdain was the executive chef for many years at
Brasserie Les Halles
in Manhattan. He authored a number of books about his experiences in the food industry, including Kitchen Confidential: Adventures in the Culinary Underbelly. As many of you know, Bourdain went on to host the popular CNN series Parts Unknown, a television travelogue featuring unique destinations all over the globe and, of course, their exotic foods. The show aired (and still does, posthumously) on Sunday nights at 9:00 p.m. After a long afternoon of marking papers or preparing class, it was – and still is – one of my guilty pleasures to travel with Tony to places like Sicily and South Korea, Uruguay and Appalachia, Reykjavik and Riyadh.
What are we to make of these suicides, both of which occurred, apparently, by hanging?
I thought I had the answer, and I thought the answer was God. I was going to opine that, ultimately, all the success in the world will not shield us from darkness and despair if we do not have God in our world. That seemed obvious enough to me.
But then a colleague, quite coincidentally, forwarded an article to me: "Every Day, a Survivor," by Daysi Calavia-Robertson, appearing in the June 15, 2018 edition of Newsday. In it, the reporter bravely reveals,
I have a job I've dreamed of since I was a little girl, and a career I'm deeply
passionate about. I'm married to a handsome godsend of a man whose love
and support are the envy of many of my single friends. I have two, beautiful,
healthy children.

In many ways, I believe I'm one of the happiest, luckiest people I know.
And yet, it's too easy for me to imagine the unbearable pain that drove
both Spade and Bourdain to their fates.
Ms. Calavia-Roberston goes on to describe the suicidal thoughts that she has entertained, from "slipping" into "a tub full of water and never coming up for air" to fantasizing "what it would be like to fall asleep and never wake up."
When my anxiety is at its peak, depression swallows me like a puddle of quicksand. It strips me of myself. I look into the mirror and find nothing but loathing because I don't feel like myself. And then this shocker: "As much as I believe in God, I know it can't be faithed away."
Needless to say, a statement like that gives me great pause. It leaves me speechless, at the very moment when I want to give an answer, when I want to say, "Do this, believe this, and you will find a way out of your darkness."
Calavia-Robertson then poses the question I think we are all asking these days: "So, how do we fix this?"
Her answer consists of a combination of family and friends, professional help, medication, and candor about her condition:
Every day that I take my medication, every day that I reach out to
someone to talk about how I'm feeling, every day that other people's
kindness and love remind me that I am not alone, and every time I
recognize that my mental illness does not define me, I win and
my demons lose.
Even as suicide, depression, and alcohol and substance abuse climb to record levels in our country, there is no room for simplistic solutions or a facile faith in our attempt to be of help.
Still, I would like to believe that God can and does play a significant role in helping us turn away from darkness and into the light. Newspapers, television news shows, and social media are all publicizing the National Suicide Prevention Lifeline (1-800-273-8255), and rightly so.
I'd like to suggest another "lifeline" to those struggling with the forces of darkness: John 3:16. "For God so loved the world that He sent His only begotten Son, that everyone who believes in Him shall not perish but have eternal life."
Reach out. Get help. From all the many people out there who are waiting to help. Including God.
On behalf of all my Marianist Brothers,
Bro. Stephen