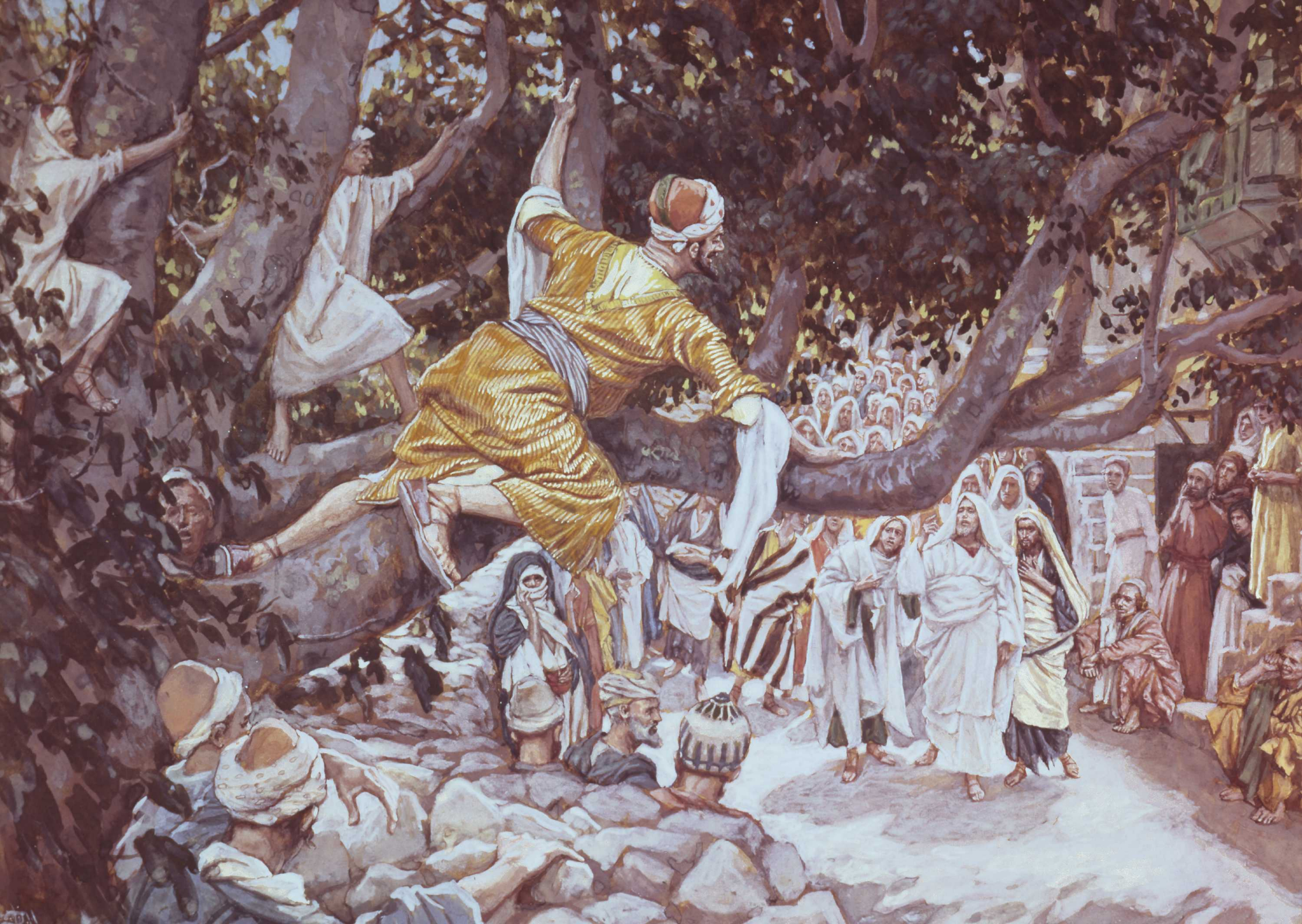 Pope Francis delivered the homily at Mass in Krakow, Poland, on Sunday - World Youth Day - for a crowd of pilgrim faithful estimated at upward of one million people. The theme of the Holy Father's remarks to the gathered youth was how to overcome obstacles to building a real relationship with Jesus - whether they be obstacles that arise in one's own soul or obstacles one will inevitably encounter in the world and in society.
An amazing encounter then takes place, with Zacchaeus, the chief "publican" or tax collector. Zacchaeus was thus a wealthy collaborator of the hated Roman occupiers, someone who exploited his own people, someone who, because of his ill repute, could not even approach the Master. His encounter with Jesus changed his life, just as it has changed, and can daily still change, each of our lives. But Zacchaeus had to face a number of obstacles in order to meet Jesus. At least three of these can also say something to us.
The first obstacle is smallness of stature. Zacchaeus couldn't see the Master because he was little. Even today we can risk not getting close to Jesus because we don't feel big enough, because we don't think ourselves worthy. This is a great temptation; it has to do not only with self-esteem, but with faith itself. For faith tells us that we are "children of God… that is what we are" (1 Jn 3:1). We have been created in God's own image; Jesus has taken upon himself our humanity and his heart will never be separated from us; the Holy Spirit wants to dwell within us. We have been called to be happy for ever with God!
That is our real "stature", our spiritual identity: we are God's beloved children, always. So you can see that not to accept ourselves, to live glumly, to be negative, means not to recognize our deepest identity. It is like walking away when God wants to look at me, trying to spoil his dream for me. God loves us the way we are, and no sin, fault or mistake of ours makes him change his mind. As far as Jesus is concerned – as the Gospel shows – no one is unworthy of, or far from, his thoughts. No one is insignificant. He loves all of us with a special love; for him all of us are important: you are important! God counts on you for what you are, not for what you possess. In his eyes the clothes you wear or the kind of cell phone you use are of absolutely no concern. He doesn't care whether you are stylish or not; he cares about you! In his eyes, you are precious, and your value is inestimable.
At times in our lives, we aim lower rather than higher. At those times, it is good to realize that God remains faithful, even obstinate, in his love for us. The fact is, he loves us even more than we love ourselves. He believes in us even more than we believe in ourselves. He is always "cheering us on"; he is our biggest fan. He is there for us, waiting with patience and hope, even when we turn in on ourselves and brood over our troubles and past injuries. But such brooding is unworthy of our spiritual stature! It is a kind of virus infecting and blocking everything; it closes doors and prevents us from getting up and starting over. God, on the other hand, is hopelessly hopeful! He believes that we can always get up, and he hates to see us glum and gloomy. Because we are always his beloved sons and daughters. Let us be mindful of this at the dawn of each new day. It will do us good to pray every morning: "Lord, I thank you for loving me; help me to be in love with my own life!" Not with my faults, that need to be corrected, but with life itself, which is a great gift, for it is a time to love and to be loved.