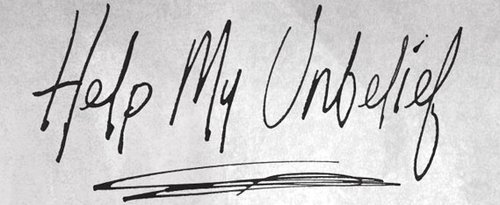 Advent/Christmas/New Year
's
2019
–
2020

My dear graduates of Chaminade, Kellenberg Memorial, and St. Martin de Porres Marianist School,
Sacred Scripture seems to hold mountains in high regard. Consider, for example, these passages from the book of Isaiah:
"In the days to come, the mountain of the Lord's house shall be established as the highest mountain
and raised above the hills. All the nations shall stream toward it; many people shall come and say,
"Come, let us climb the Lord's mountain, to
the house of the God of Jacob, that He may instruct us in H
is ways, and we may walk in His paths."
(Isaiah 2: 1
–
3)
"The wolf shall be the guest of the lamb, and the leopard shall lie down with the kid; the calf and
the young lion shall browse together, with a little child to guide them . . . There shall be no harm or ruin on all my holy mountain; for the earth shall be filled with knowledge of the Lord. (Isaiah 11: 6)
"On this
holy mountain, the Lord of Hosts will provide for all peoples, a feast of rich food and
choice wines."
(Isaiah 25: 6)
Unfortunately, I've never been much of a fan of mountains. Don't get me wrong; I certainly like to admire
their beauty from afar. But climbing mountains
– well, that's another
story entirely.
I think I was traumatized back in the summer of 1967. I was only eleven years old at the time. My family was driving back to Long Island, coming home from a vacation in Quebec City and Montreal, Canada. My dad was a member of the New York State Assembly at the time, and an environmentalist group had convinced him to spend the night at Mount Marcy Adirondack Lodge, which, as far as I was concerned, was located in the middle of nowhere. We arrived just shy of midnight (very scary
–
lots of wild animals growling and howling in the night) and woke up bright and early the next morning to join naturalist Bob on a trek up the foothills of Mount Marcy.
Somewhere in the Balletta family albums, there's a phot
o of my brother and me
–
frowning, exhausted, drenched in perspiration. We were
not
happy campers!
About twenty years later, my dear friend Bro. Ryszard Decowski persuaded me to go hiking with him at Harriman State Park
–
against my better judgment.
We were climbing up what was, in reality, a beginner's tra
il but what seemed to me more like Mount Kilimanjaro. Near the top, we came to a rock ledge that we had to scale in order to reach the summit. I froze in fear. I looked down: a sheer drop along a craggy rock wall led to certain death! Ahead of me: a rough-hewn trail that afforded this city-streets-lover no possible foothold! I had nowhere that I could go, and the narrow path behind me was already filling with more experienced and now impatient hikers who were ready to ascend to the summit.
To make a long story short, Bro. Rysz made it to the top, and, with a mixture of awe and encouragement in his
voice, shouted out, "Steve, you gotta come up here. You can see the New York City skyline from here. You won't believe it!" Well, with that, I
scrambled up the rest of the trail, found firm footing, and beheld a spectacular view of my beloved Manhattan. I had accessed my inner Sir Edmund Hillary, and I was richly rewarded.
And that brings me to the point of this reflection: You gotta climb the mountain. By that, I don't mean the
high peaks of all fifty states, or of the world over (although, if you can, more power to you). No, I mean that we have to climb the spiritual mountains in our lives. The going may get rough. The climb may prove arduous at times. But we gotta keep climbing. How else will we experience the rewards of the summit? How else will we reach the heights for which we were created by God? How else shall we taste of the great banquet that the Lord has provided for us on His holy mountain?
My fear is that it's easy to become discouraged and to stop climbing, even to return to base camp.
Remember C.S. Lewis' classic,
The Great Divorce
? The title might lead the unsuspecting reader to think
Lewis'
novel is
about marital difficulties, but it's not at all. Instead, it's about the
chasm between heaven and hell,
which Lewis dubs "the Grey Town." As the plot unfolds, we follow the travels of
a dozen or so people who take an
imaginary bus ride from "the Grey Town" to "the Valley of the Shadow of Life," where they are urged by the
S
pirits they meet to climb the "Mountain of the Lord" and, there,
find God.
Sadly,
most
elect to go back to the bus stop and return
to "the Grey Town." Resentment
; self-righteousness; anger; envy and jealousy; sloth; superiority and its soft underbelly, inferiority, all prevent most of the passengers
from making the climb. Ultimately, they prefer the comfort and familiarity of "the Grey Town," dreary and
colorless as it may be.
Might we be like those passengers
on the return bus trip back to "the Grey Town"? In
all
aspects of our lives? Probably not. In
some
–
perhaps persevering in prayer, attending Sunday Mass, repairing some important but now strained relationship, or kicking some bad habit
–
I would guess, for the vast majority of us,
the answer is "
yes.
"
That's why we have to push ourselves to keep climbing.
As we lace up our hiking boots for the new year, maybe we ought to ask ourselves a few questions: In what areas of my life have I stopped climbing? Why have I done so? Why have I preferred the valley to the heights?
Have the comforts of the base camp become so alluring that I don'
t want to expend the energy that climbing would require?
For those of us who are a bit older: In those areas of my life where I can no longer legitimately make the climb, do I encourage those who can? Do I offer the wisdom of a seasoned albeit now slower and weaker climber? Or, do I simmer in the resentment and cynicism of someone whom the climb has left bruised and battered, but not much better for it?
For the young: Am I patient and understanding of those who are huffing and puffing up the mountain, who are
way
behind me, but who are still, by God, making that climb?
And, perhaps most importantly, as family members, friends, and members of the Church, how can we encourage one another to keep climbing?
Fellow mountain climbers, our lives are decidedly
not
about resignation and stagnation. Ultimately, they are about hope, about aspirations, about climbing higher. And hope implies action
–
not frenetic activity
–
but steady, steadfast action
–
what we might call fidelity
–
because we believe
–
no, we know
– that "God works all things together for the good for those who love him." This is "the thrill of hope for which the weary world rejoices." Let
us hope, because, as St. Clement of Alexandria has war
ned us, "If you do not hope, you will not find what is beyond your hopes."
And if the mountain seems to high, the incline too steep, the climb too arduous, our bodies too out-of-shape, and our souls too weary, let us remember that Jesus comes more than halfway down the mountain to meet us. That after all, is the meaning of the Incarnation, which we celebrate in this Christmas season. This is our faith; this is our hope. And our hope impels us to climb that mountain, the holy mountain of the Lord.
On behalf of all my Marianist Brothers: Advent Blessings, Merry Christmas, and Happy New Year,
Bro. Stephen
P.S.
REGISER NOW:
"
Help My Unbelief
,"
A College-
Age Alumni Men's Retreat
. Starts Sunday, January 5, 2020 at 2:00 p.m. and ends 3:00 p.m. the next day. Meribah Retreat House. 1904 Muttontown Road, Muttontown, NY 11791.
Sign up at
www.provinceofmeribah.com/register