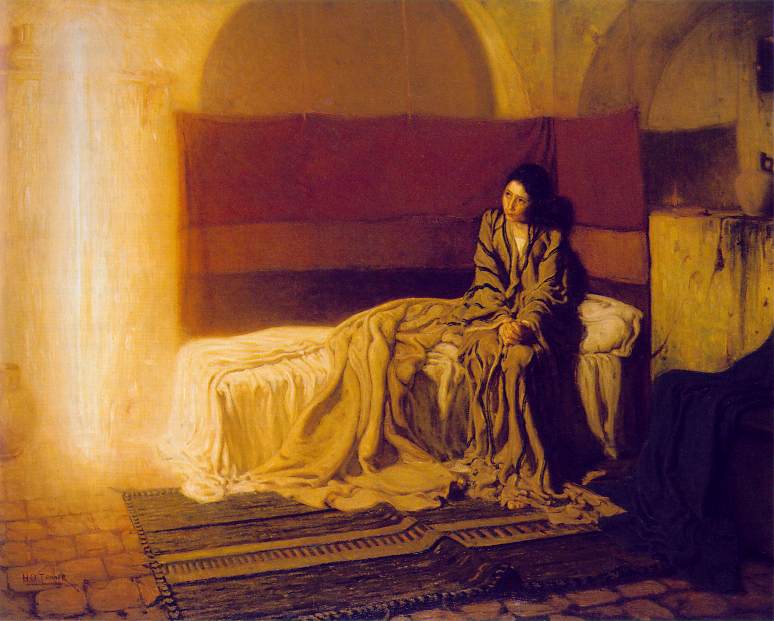 "..Behold, I am the handmaid of the Lord, let it be done to me according to your Word" (Luke 1:38)
At the Annunciation, Mary said yes to the Angel Gabriel, who asked her to give birth to God's son, she freely accepts God's will in her life. We also are free to say yes or no to God.
Mary's yes changed the world.
"Answer with a word, receive the Word of God. Speak your own word, conceive the divine Word. Breathe a passing word, embrace the eternal Word."
St Bernard of Clairvaux
The story of the Annunciation (Luke 1:26-38) perfectly describes the route of our spiritual journey: Before ever we seek God, He is seeking us and initiates the conversation; but we are hesitant and fearful; as we seek to understand God's will in our life; God reminds us of our experience of His love for us, and that
"nothing is impossible for God"
. If we, like Mary, say yes to God, we will conceive the Word in our heart, and bring Christ's love into our families, communities, and our world, for we shall share her joy that
"My soul glorifies the Lord and my spirit rejoices in God my saviour, for the Almighty has done great things for me." (Luke 1:46)